Psalm 34: 4 — 7
David encourages us to keep our eyes –our attention– fixed on God instead of the problems of our circumstances, because it is when we see God properly that life falls into place.
34: 4 – 7:
I sought the Lord's help and he answered me;
he delivered me from all my fears.
Look to him and be radiant;
do not let your faces be ashamed.
This oppressed man cried out and the Lord heard;
he saved him from all his troubles. vs. 4 – 6
 These three verses are a "call and response" within the Psalm, where vs. 4 is the beginning of an idea, the middle couplet is an interjection, and the last is the culmination of the original plea. David, running for his life, and staying within the camp of his own enemy, finally found refuge and deliverance from his circumstances. Help is supplied in translation from the context, yet it is interesting that the Hebrew does not say, "I asked for God's help" but instead "I sought God."
The middle exclamation here represents an encouraging "second voice," much like if you were to express some sort of victory to a friend and they replied, "Yeah! That's great, and you are worth it." Here, it encourages the Psalmist — or anyone going through severe trial — to keep their eyes fixed on God, and to not be ashamed in the sometimes confusing process of deliverance. Another word for ashamed here may be embarrassed; interestingly, you would imagine that David would have been quite humiliated pretending to be a mad man! Thus, this line continues the dance between what you would expect (God delivering the righteous) and what you wouldn't (the person who likely was ashamed was commanded not to be).
The last verse in the triad reiterates the original notion, yet weaves in the imagery of the interjection; the oppressed (similar to humiliated) man called out to God, and despite his failings, God saved him from all his troubles; even if someone fails, that does not disqualify them from God's salvation.
"The Lord's angel camps around
the Lord's loyal followers and delivers them." vs. 7
The last verse in this section reiterates that God is watchful of His people, and saves them in their time of trouble. There is quite a bit of debate as to what or whom The Lord's angel refers (a collective singular, a "christophany," a reference to God Himself, a metaphor for God's providence, et cetera), although the effects are all the same regardless: it is in God's heart to rescue His people in their time of need, even if their circumstance was of their own doing.
Miss a Bible Study?
No worries! You can view all our Psalm 34 Bible studies by clicking the button below.
Into the River
Our Story
Wanting a deeper relationship with God, Julie Meyer started singing through the Psalms and shared her spontaneous worship with others, now called Into the River.
FEATURES
What makes Into the River different?
Monthly Soaking Worship
88 unique tracks
We want to enjoy a rich relationship with God by singing the Bible. Stream exclusive soaking worship tracks, inspired from the Psalms of David, on any device, anytime. Released monthly by Julie.
Prophetic Instrumentalists
Including Maurice sklar et al
We have invited some of the world's best instrumentalists to accompany Julie as they sing and play music through the Psalms to make singing the Scriptures pleasurable and easy.
Available Anywhere
have internet? you're all set.
Miss a week or a class? No worries. You're free to review any class at anytime at your member portal. Also, all members are invited to an exclusive Facebook group for discussion and encouragement.

Treasure the Psalms
Continue to discover God's goodness as you sing the Scriptures.

Online Studies
Available on any device, anytime.

Overcome like David
Learn life-changing lessons from David to enrich your walk with God.
TESTIMONIALS
What Our Members Say

I live in Hong Kong. Into the River is a wellspring to me. In the busyness of the city, it is my refuge to get away and simply be still with the Lord. Thanks Julie!
Daniel Black
Founding Director of Love Fest Global

I have found joy & peace; I have believed for wonder in singing to God. The word of God has so many texts on singing to God. Listening to soaking music for hours is such a great treat and gift.
Barbara Moore
Affiliate Professor at Metropolitan State University of Denver
What's Into the River?
Julie Meyer discovered that her relationship with God was enriched by singing the Bible, and she started sharing these special moments this others. Overtime, she added Bible studies and monthly interactive classes (through Facebook LIVE) to further help others grow in their walk with God.
Can I download the worship tracks on my computer?
While we are developing an iOS application for this purpose, we originally allowed people to download files, but many ran into issues (because Apple products typically require iTunes, which we don't use, to facilitate this process). Thus, we began to stream the tracks, so all you need is an active internet connection and a compatible browser.
How do I join Interactive Classes?
Once you sign up, follow the instructions to receive an invite to the exclusive Facebook community. Then, whenever Julie goes LIVE (in this case, on the last Tuesday of each month), you'll be notified to join. You will then be free to comment, like, or respond as you see fit.
How much is Into the River?
It's just $14.99/m, or if you sign up for a year, it's just $9.99/m. Cancel anytime, and there's a 30 day money back, no questions asked, guarantee.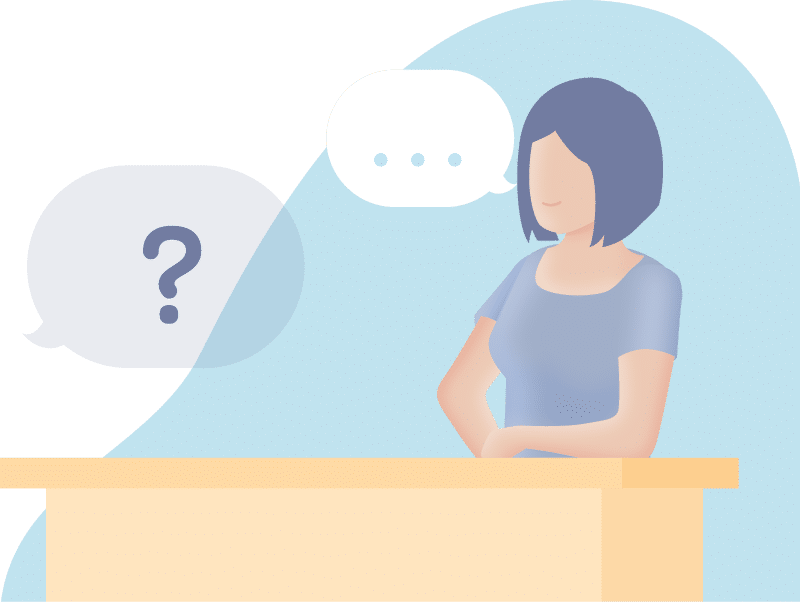 Try worry free.
Enrich your life in God through prophetic soaking music straight from the Bible. Join hundreds of others today.