How to Find God When Nothing Makes Sense
David pretended (i.e., lied) to be a madman to a Philistine king in order to save his life, and used this incident to write the famous lyrics, "Taste and see that the LORD is good." How does this passage relate to us today?
All translations are taken from the NET Bible.

Psalm 34: 1 — 3 :: Summary
This Psalm possesses the iconic phrase, "Taste and see that the LORD is good," which many people reading this blog may recall a popular worship song based on this Psalm (see Bethel's cover). However, this Hebrew poem is the source of immense irony and a difficult ethic: David says, "… don't speak evil words or use deceptive speech," despite that he himself contradicted his own words (see 1 Sam 21:10 – 15), lying to the Philistine King Achish. Thus, while the poem again and again encourages the faithful to be holy and righteous, it is contrasted with the choices David made that are recorded in others books of the Bible. If anything, this Psalm gives us hope that even when we are unable to measure up to our ideal aim of walking before God blamelessly, God could still hear our prayers and respond in kindness.
Heading
"Written by David, when he pretended to be insane before Abimelech, causing the king to send him away."
Likely, this phrase refers to the events recorded in 1st Samuel 21: 10 – 15, when David fled from King Saul and came to the territory of a Philistine king by the name of Achish. It's worth reading through these verses in order to have a little bit of context for this poem, perhaps in response to the events recorded in 1st Samuel. Ultimately, it appears as if David was worried that King Achish would kill him because David's renown preceded him (that he is a more worthy opponent than Saul, which may have been seen as a threat against the foreign king). David seemed to think that the easiest way to save his life from death would be to pretend to be a madman; while this worked, it represents a very strong reordering of David's position in the story, because only in chapter 17 had he killed Goliath, the ancient Philistine hero (cf. Achilles and Paris from Homer). One could imagine David's concern: he had just slain the Philistine's mightiest hero, yet now he finds himself in their royal courts! What does he do?
34: 1 – 3
"I will praise the Lord at all times;
my mouth will continually praise him." vs. 1
The first set of three verses helps set the overall tone of the song, and it is noteworthy to consider that the emphasis of when the psalmist praises should be all the time and continually. However, the opening description of the Psalm clearly indicates that David misled a king in order to save his own life; one wonders how you can authentically praise the LORD while contemporaneously deceiving another person. Regardless of how his action was viewed, it offers us a glimpse into the day to day reality of having faith, and trying to remain faithful, while inevitably making mistakes, and sometimes purposefully so. Thus, we should be encouraged, even after a failure of any magnitude, to renew our commitment to continuing following in the footsteps of God.
"I will boast in the Lord;
let the oppressed hear and rejoice!
Magnify the Lord with me!
Let's praise his name together!" vs. 2 & 3
Positing a similar idea, yet distinctly significant, from the first, the second verse calls us to "find our glory" or "boast" in the LORD (in fact, the grammar suggests that it's a command). Interestingly, the Psalmist connects his boasting to the encouragement of the "oppressed," which he may have seen in his own recent troubles pretending to be a madman in a foreign ruler's royal court. Imagine, in the setting of your "enemy" (real or figuratively), you decide to act as if you literally lost your mind and suddenly developed schizophrenia — this is the type of behavior being contrasted in the Psalm.
Fascinatingly, the verb used to render the English "boast" can have the meaning of "to act madly, act like a madman," much like when David said, "I am willing to shame and humiliate myself even more than this!" (i.e., more "undignified") in 2 Sam. 6 whenever he danced before the LORD and His ark. Thus, a potential reading of the Psalm, at least in Hebrew, plays on the idea of being "mad," in that there are times where being "out of one's mind" is appropriate (i.e., showing extravagance while praising God) and there are others that may not be so (lying to a king).
Regardless of the difficulties being experienced in the course of life (consider David's plight!), the clarion call of these verses is that whenever we sense that we are oppressed, impoverished, or weakened (all potential senses of the word: ענוים, translated as "oppressed"), whether legitimately or not, and irregardless of our response to these situations, we are encouraged, together, to find our own glory in God.
Miss a Bible Study?
No worries! You can view all our Psalm 34 Bible studies by clicking the button below.
Into the River
Our Story
Wanting a deeper relationship with God, Julie Meyer started singing through the Psalms and shared her spontaneous worship with others, now called Into the River.
FEATURES
What makes Into the River different?
Monthly Soaking Worship
88 unique tracks
We want to enjoy a rich relationship with God by singing the Bible. Stream exclusive soaking worship tracks, inspired from the Psalms of David, on any device, anytime. Released monthly by Julie.
Prophetic Instrumentalists
Including Maurice sklar et al
We have invited some of the world's best instrumentalists to accompany Julie as they sing and play music through the Psalms to make singing the Scriptures pleasurable and easy.
Available Anywhere
have internet? you're all set.
Miss a week or a class? No worries. You're free to review any class at anytime at your member portal. Also, all members are invited to an exclusive Facebook group for discussion and encouragement.

Treasure the Psalms
Continue to discover God's goodness as you sing the Scriptures.

Online Studies
Available on any device, anytime.

Overcome like David
Learn life-changing lessons from David to enrich your walk with God.
TESTIMONIALS
What Our Members Say

I live in Hong Kong. Into the River is a wellspring to me. In the busyness of the city, it is my refuge to get away and simply be still with the Lord. Thanks Julie!
Daniel Black
Founding Director of Love Fest Global

I have found joy & peace; I have believed for wonder in singing to God. The word of God has so many texts on singing to God. Listening to soaking music for hours is such a great treat and gift.
Barbara Moore
Affiliate Professor at Metropolitan State University of Denver
What's Into the River?
Julie Meyer discovered that her relationship with God was enriched by singing the Bible, and she started sharing these special moments this others. Overtime, she added Bible studies and monthly interactive classes (through Facebook LIVE) to further help others grow in their walk with God.
Can I download the worship tracks on my computer?
While we are developing an iOS application for this purpose, we originally allowed people to download files, but many ran into issues (because Apple products typically require iTunes, which we don't use, to facilitate this process). Thus, we began to stream the tracks, so all you need is an active internet connection and a compatible browser.
How do I join Interactive Classes?
Once you sign up, follow the instructions to receive an invite to the exclusive Facebook community. Then, whenever Julie goes LIVE (in this case, on the last Tuesday of each month), you'll be notified to join. You will then be free to comment, like, or respond as you see fit.
How much is Into the River?
It's just $14.99/m, or if you sign up for a year, it's just $9.99/m. Cancel anytime, and there's a 30 day money back, no questions asked, guarantee.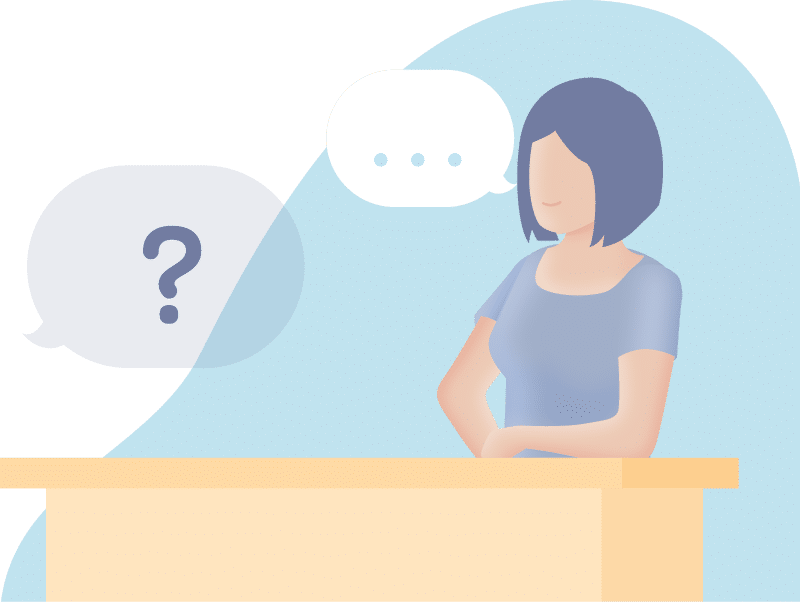 Try worry free.
Enrich your life in God through prophetic soaking music straight from the Bible. Join hundreds of others today.